What is Heavy Metal Fixation?
Heavy Metal Fixation can be done by a chemical process that will prevent leaching of metals into the ground water during soil remediation projects. Different reagents are available which can stabilize lead, however different reagents required different cure times and addition of moisture, produce different amount of bulking, and produce material with different strengths, densities and other properties.
Metal fixation of lead must be optimized to suit the properties of the soil and the requirements of the site. A laboratory study can achieve this within a short time period and at low cost. Lead is a highly poisonous metal, affecting almost every organ and system in the body. Soil impacted by lead is often present on industrial sites associated with oil refineries, smelters and other manufacturing.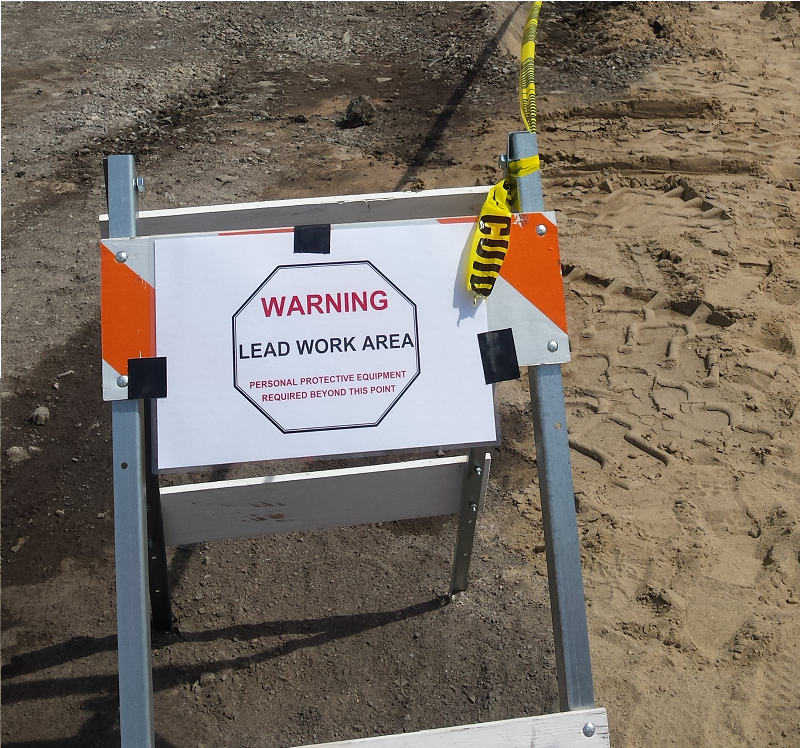 Impacted soil is usually excavated and disposed of soil from which lead leaches at greater than 5 mg/L as measured by the Toxicity Characteristic Leaching Procedure (TCLP) must be disposed of as hazardous. However if leaching can be controlled it can be disposed of as non-hazardous material.
Solidifying agents and/or bulking agents are added to treat the soil. The solid matrix encapsulates any metals present within the solid matrix where they are no longer available and cannot leach out. In this way, the metals are immobilized and are no longer considered a risk.
APPROACH/ACTIVITIES
The objective of the treatability study was to evaluate potential metal fixation treatment alternatives for the soils at the Site to prevent lead from leaching. Screening of many different solidification reagents including Portland cement, Fly Ash, and several proprietary products was performed to determine whether leaching of lead could be controlled. Different mixing times, mixing methods, moisture contents and curing times were also tested to optimize treatment to prevent leaching of lead.
All reagents were effective in reducing leaching. Portland Cement, Portland Cement with Blastox, and Portland Cement with Fly Ash were most effective. These reagents were further tested.
SUMMARY FROM STUDY
Full Credit to:
Blastox® Heavy Metal Fixation in Soil Remediation
Blastox® 215 is used for soil remediation. It is a derivative of the same chemical formulation as that found in our Blastox® product. Its smaller particle size provides more reactive surface which is beneficial for metal fixation of contaminated soil remediation projects. Due to the low dose rate and competitive pricing, Blastox® 215 is becoming an effective resource for many engineers and project managers.
Because of its effectiveness, it's been used successfully on thousands of tons of heavy metal contaminated soil. Its chemistry has a proven long-term stability benefit. You can apply it at low dose rates and have peace of mind knowing that the waste will remain stable, always.
Product Description: Blastox® 215 is a patented, fine granular, complex calcium silicate-based additive. It stabilizes heavy metals including lead and cadmium. Applications include heavy metal-contaminated soil treatment, brass spent molding sand stabilization and furnace emissions waste stabilization.